Stupid me! So much has been going on lately that I completely forgot to blog about my experience at Paris Hilton's 26th birthday blowout on Saturday. It was really amazing....ly bad. Did you hear about it on the news? Yeah, I guess the press was too busy reporting on psycho, bald Britney.
Let me tell you all about it.
Well it started out with the required drug taking. As usual Paris bogarted all the weed.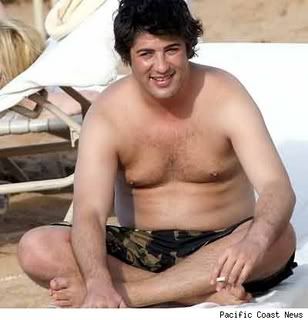 Hardly any celebrities showed up. Well unless you want to count Brandon "Oily Dave" Davis a celebrity. I don't.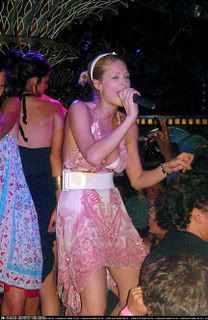 The entertainment left a lot to be desired.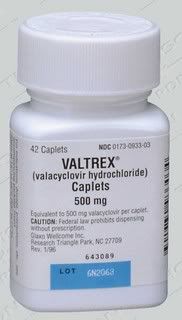 The hors'devours were even worse!
The best part of the evening was watching Paris blow out her birthday candles with her vagina lips. It's amazing how much air she could force out of that thing! But then my eyes started stinging and I felt like I'd been pepper sprayed. A few people vomited. And then a truely amazing thing happened!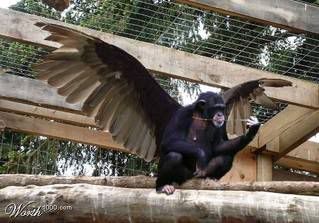 Paris turned around and big hairy chimp with wings flew out of her butt. I'm not joking. At first we all assumed it was Perez Hilton but nope, it was an actual flying monkey. Perez is much more simian looking.
Then there was the following exchange.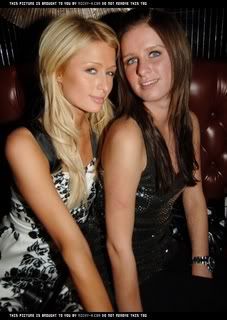 Paris:
"Where the hell is that lazy ass Mexican with my drink? Oh hi, Prunella. Great outfit. (snicker)"
Nicky:
"Tee hee."
Pru:
"Great party, Paris. Loved the goats and the midgets. That was a classy touch. Why I haven't had this much fun since my car broke down on the freeway. My Mexican husband el Hombre and I have a present for you but we'll just drop it off at the door for you later. Toodles."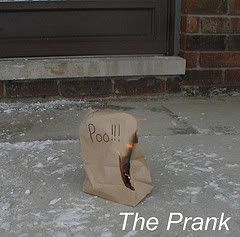 "Okay I got the bag lit, now ring the doorbell and get ready to run!"
.
.
.
.
.
.
"Wait el Hombre. Is that Britney in the white car? Let's go talk to her."
"Excuse me, y'all, but do you know if there's a beauty parlor nearby? I gots bugs in my hair. Big ones! And they're trying to eat my brain. I needs to shave my hair off. I need a new tattoo. CPS has implanted a device in my teeth that alerts the government to my every thought. Do you have any tinfoil so I can make a hat? Ahhhhhhh!"