I had lunch with my friend Lindsay at an outside cafe the other day. She used to work at
Classy Earl's House of Class and Tits
with me but now she works at Hooters. I thought I'd get the inside scoop before I make up my mind whether to take the job or not. Lindsay is a riot, and she's always full of helpful advice. We had a blast.
"Yeah, it's true, if your ass gets any bigger than this they start docking your pay. You'd better keep on taking the Adderall, Pru. Oh that reminds me, can I buy some off of you?"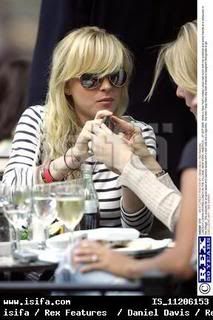 "Okay, I wrote down the name of the hair coloring brand we're all required to use. That's Miss Clariol #26, in Bimbo Blonde."
"If you thought Big Earl was bad, wait till you meet the preeverted assistant manager at Hooters. It's sooo gross how he's always checking to make sure we don't have any visible panty lines. That's another thing they will dock your pay for, by the way."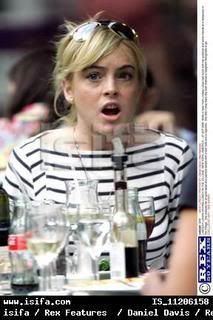 "Oh my God, Pru! Check out that hot hunk of man meat walking over this way. I see him hanging around here all the time and I want him! Does my hair look okay?"
"Hello sexy ladies!"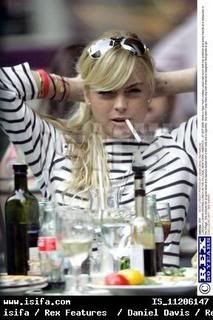 "Yeah, yeah, quit your snickering, Pru. I know he has a voice like Minnie Mouse and he's a total metrosexual but I don't care! He's super foxy. Oh and tell your drunk friend Paula to back off. I saw her giving him the hairy eyeball at Starbucks the other day, and pretending she couldn't remember how to stir her coffee so he'd help her. This guy will be mine, you bet your sweet ass!"

"Hey, anybody got a light?"