This is an el Hombre approved post.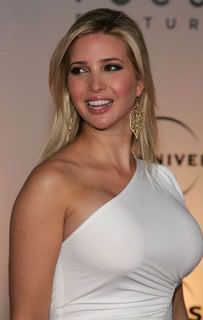 Dayum, Ivanka Trump has some huge ones. Those things are bigger than her head. Have they always been that big?
Paula has big ones but they look really, really wrong. What's with the cave in the middle of her chest? Her cleavage reminds me of Tori Spelling's.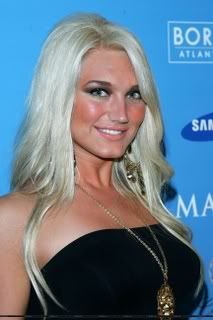 Brooke Hogan's are quite large. One might call them hulking if one were so inclined. How old is Brooke anyway? Why does she look like a 40 year old, hard living stripper? Why don't celebrities believe in sending their offspring to college? So many questions today.
John Travolta has a lovely set. I'd say he's at least a B cup. What do you think?
Britney has a very big, very shiny forehead. I just noticed that she, Christian Slater, and el Hombre all have the same balding pattern.
And finally Mischa Barton's boyfriend Cisco has quite a big pair of icky old man balls. My apologies to those of you who were eating.
Sorry el Hombre, I guess this wasn't exactly what you had in mind.