Whoa...what the heck? My head!!! These last couple of days have been a blur. I know Evil Pru was around because I found the $500 worth of sex toys she shoplifted. God when is she going to quit? How many dildos does one person need anyway?
The last thing I can remember clearly was sitting at my desk and writing an uplifting song about Tom and Katie's love. Oh all right, I was making fun of them. And then Xenu showed up....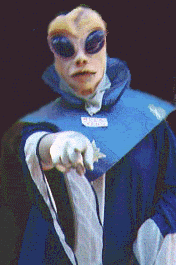 He was kinda pissed off.
I recall getting very dizzy. Somebody was asking me something. I sorta remember confessing to swiping Richie Sambora's sunscreen. And then things got really weird.....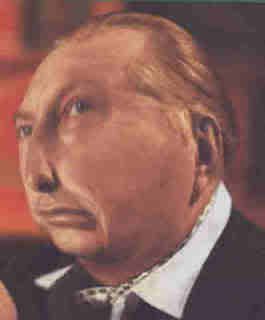 "Yes, this one does have nice, wide, childbearing hips. Muyhahahahahah."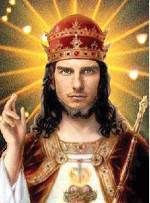 "I find her too mouthy, my master, but I suppose she will do. We need a boy this time."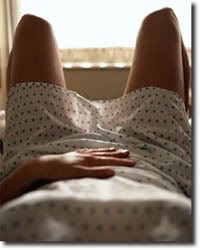 What the hell....what's going on? My ass is cold.
Shhhhhhhhh. Just relax, baby. This can be fun. Katie seemed to enjoy herself an awful lot.
Josh Hartnett? What are you.....mmmmm yeah that feels pretty good. That's right. Oh yes! Yes! Ahhhhhhhhhhhh!!!!!
And then I woke up this morning covered in scratches. Yikes! That was the weirdest dream I've ever had. That'll teach me not to eat an anchovey and onion pizza with a Butter Brickle milkshake right before bed. Never again! Ugh, I feel queesy. Well at least it was just a dream. Just a really freaky dream. Right?
Heh heh. Exxxxxcellent. Muyhahahahahahhaha.
To be continued???????