The Prunella Jones Story
is the true modern day Cinderella tale of Prunella Jones, the smokin hot freelance writer who overcame both OCD and a deprived childhood in the Inland Empire, by using her incredible body to become a Hollywood IT girl. Mary KAte Olsen stars in this uplifting story of a plucky gal who refused to give up, even after she developed a serious drug/alcohol problem, gambled away her fortune, got dumped by both Johnny Depp and Jake Gyllenhaal, AND lost her alien baby, Ozzie Danzig, to the Scientologists. (
see the May 15th episode for clarification
)
In today's episode, Pru has just been released from the psychiatric hospital.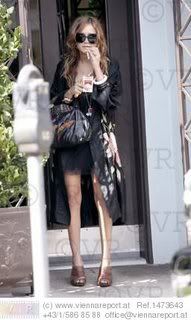 "What are you looking at? You never saw a crazy lady before?"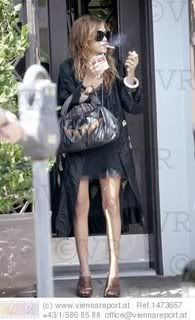 "Damn, everything sucks. I have no money and nothing but the clothes on my back and a few ciggies. What am I going to do? I'm not going back to Riverside, hell no! I'll have to find some sort of job."
Pru:
"Well at least I'm skinnier than I've ever been in my life. Oh and look, there's half of an ecstacy tablet left in my purse. Sweet! Just what I needed. Now I feel like dancing!"
Random Guy:
"Hey there honey, you look good. How much for a date?"
Pru:
"Fuck off, freak!"
"Oh God, just when I think my life can't get any worse, now I'm being mistaken for a prostitute? Why would he think that? Just because I'm walking the streets in high heels and lingerie? This nightgown cost $500 at La Perla!
(sigh) What am I going to do? It's hopeless! I should just go throw myself off of a bridge!"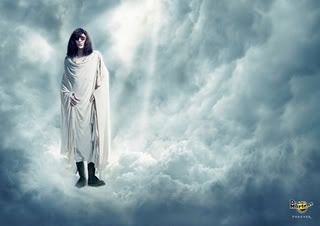 "Hey, Prunella. Don't talk like that, baby."
"Wow, Joey Ramone? I love you! I'm glad to see you went to heaven, Joey. But what's up with the Dr. Martens boots? Who wears those past high school?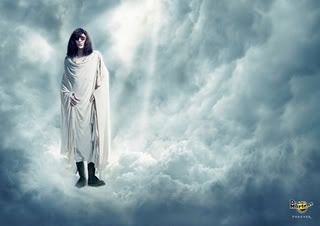 "Yeah, I know. I prefer Converse myself, but what are ya gonna do? They were issued to me with the robe. Anyhow, I don't wanna hear anymore talk about offin yerself, all right? You just need a job. Promise me you'll take the first job that comes along, okay?"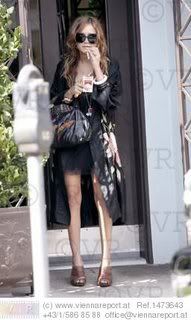 "I sure will. Thanks Joey, you rock! Well, how about that? Things are looking up."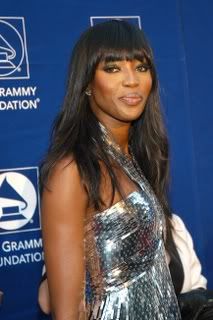 "Excuse me, did I hear you say you were looking for a job? What a coincidence! I happen to have an opening for a personal assistant. What a lucky day for you."
"Um.....Joey? This wasn't exactly what I had in mind.....Joey?"
Should Pru take the job as Naomi Campbell's personal assistant? Can she avoid getting beaned by Naomi's diamond studded cell phone? Will she be able to maintain a size 00? Find out in the next episode of
The Prunella Jones Story