Boy am I glad I was able to get out of jello wrestling The Champ on Saturday. She made mincemeat out of every girl in the club! Gary, the bouncer, told me he'd never seen so much violence. Here are a few pictures of the damage.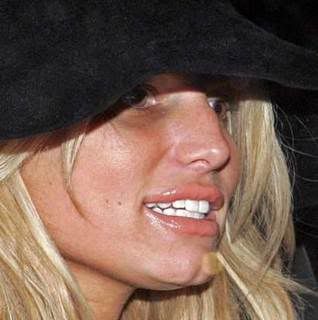 One of the Jessica's got popped in the eye. I think this is Jessica S. but I'm not sure. There are so many Jessica's working at The Boobie Barn that I can't keep them straight.

My friend Gypsy leaving the club after the champ got through with her.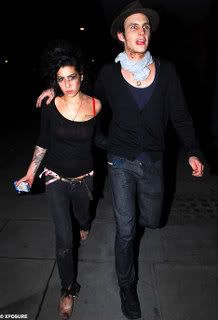 I guess Gypsy's boyfriend tried to jump in the jello pit and save her, but Donna worked him over good too. Check out the side of his face!
This jello wrestling thing has got to go. No one appreciates getting beaten up, and the jello is ruining everybody's weaves. We all complained to Captain Peanut about it, but he wasn't very sympathetic. He just smirked and pulled out one of his signs.
Captain Peanut is such a jerk! I wish Donna would body slam him. Maybe she will one day. They are rumored to be dating.
I never thought I'd say this, but I really miss working at Big Earl's House of Class and Tits.