Do you like, know stuff? Is your IQ bigger than your bank account? Brandon and his friends have heard it's hawt to be smart. Almost as good as having rich relatives. Well not really, but it's something. Are you smarter than the beautiful people? Just take this quiz and find out.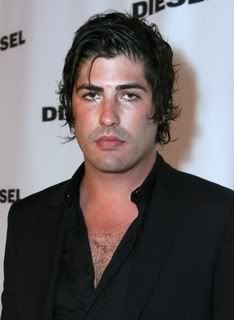 1. Who is Brandon Davis?
A. The grandson of the late billionaire oil tycoon Marvin Davis.
B. Paris Hilton's sycophant and occasional fuck buddy.
C. The person who gave Lindsay Lohan the nickname "firecrotch."
D. An oily bohunk.
E. All of the above.
2. If you told Brandon he was
perspicacious
, you would be saying that he is:
A. Smart
B. Sweaty
C. Stupid
D. Sexy
3. Brandon has more money than Lindsay Lohan. Paris has more money than Brandon. Therefore, Lindsay is the poorest.
A. True
B. False
4. Which word best completes the following series? Feculent, toilet, straining, ______
A. Burrito
B. Fart
C. Butt cheek
D. Fragrant
E. They're all good.
5. Assume these two statements are true: All oil heirs are greasy. Brandon is an oil heir. Therefore the statement, Brandon is an unctuous doofus is _____
A. True
B. False
6. If you rearrange the letters
I R E C R O T F I C H
you would have the name of:
A. An ocean
B. An animal
C. A disease
D.
Promises
newest resident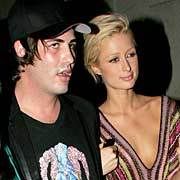 7. Quaff is to Bacchanalia as Valtrex is to Paris Hilton?
A. True
B. False
C. Huh?
8. Brandon and Paris are going to meet each other halfway between their homes for a party at midnight. They live twenty miles apart. Brandon will be leaving at 11:30 p.m. and driving his Porsche at 52 mph. Paris will be leaving at 11:40 p.m. and driving her Mercedes at 65 mph. Assuming they are equally drunk, who will be the first to get a DUI?
A. Paris
B. Brandon
C. Neither, Britney will get one next.
9. Brandon wants to get fucked up. He doesn't have much cash on him, therefore he needs to get the most intoxication from the money he has. His choices today are: a bottle of vodka for $38, 1/4 gram of meth for $25, a stinky bag of weed for $60, a tube of glue and a paper bag $5. Which did Brandon choose?
A. All of them.
B. A
C. Brandon only snorts the finest cocaine.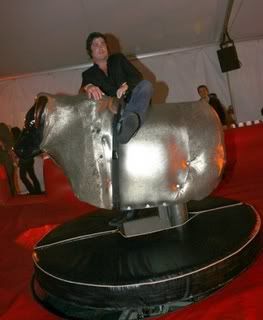 10. Complete this sentence: "Cause I'm a cowboy, on a steel horse I ride, I'm ________"
A. wanted dead or alive.
B. about to fall on my ass.
C. a complete tool.
D. sick of this dumb quiz.
Answers:
1.E,2.A,3.A,4.B,5.A,6.D,7.C,8.A,9.B,10.D
Scoring:
8-10 correct = Hawt
4-8 correct = Whatever
0-4 correct = Like soo unhawt. You must be poor.
Bonus:
Not every blog post I write is this moronic. Not every dumb thing I think is funny will make you laugh. Therefore, we can conclude that this post will not make you laugh.
A. True
B. Every post you write IS this moronic if not worse.
C. Shut up and go take your medication.