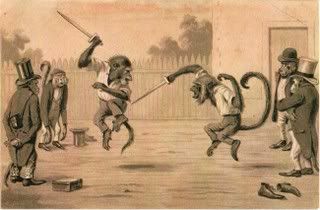 I would totally watch a monkey knife fight. Is that wrong?
If Hitler had played the banjo do you think history would have been different? I do.
I'd really like to learn how to clog dance.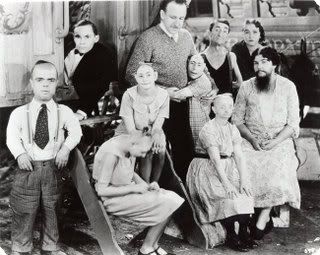 How come you never see pinheads anymore? Are they extinct or has modern medicine been able to mask the condition with plastic surgery? Also, "Where Have All the Pinheads Gone?" would be a great name for a band, don't you think?

Is the sentence above grammatically correct? I doubt it.
I need to remember to buy some rubber gloves. So that I.......won't ruin my manicure while doing dishes...... yeah that's it.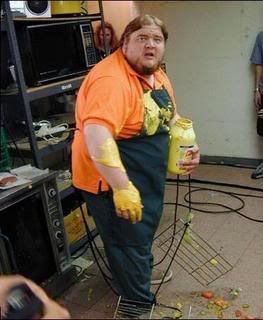 Mustard!
What are you thinking about this morning?