I've never been a big believer in omens or any sort of prophecy, but lately it seems like there are signs every where telling me it's time for a new job.
First of all, The Boobie Barn has attracted the wrath of some bible thumping loonies. They are apparently mad as heck about the jello wrestling. They think it is corrupting the city with sinfulness and they want to get the club shut down. Hey, I hated the jello wrestling too. I wouldn't mind their protests so much if they didn't call me a
Whore of Babylon
everytime I walk in the door. That gets old quick. Plus the way they chant,
"Stone the strumpets!"
constantly, well, it's downright creepy.
Our lovable protesters. Don't they have an abortion clinic to bomb or something?
Thankfully we do have one guy who protests against the protesters for us. His name is Joe Bob and he's one of our best customers.
Joe Bob even brought his kids out to help him this weekend. Isn't that sweet?
Captain Peanut is livid of course. I haven't seen him this angry since his diamond tooth fell into the jello pit. He made us girls fish around in there for three hours until we found it. Ugh, I will never eat jello again as long as I live.
Captain Peanut, eloquent as usual.
As if all this stuff going on wasn't enough of a sign that I need to get another job, I opened the paper the other day to read my horoscope and it said this:
Gemini
May 21 - June 21Damn, you really need to get another job!
So I guess I will start perusing the employment ads. I really hate job hunting though. I'm not suited for much. For instance, I can't work in an office. I've had plenty of decent office jobs, but I usually spend more time plotting hideous yet ironic deaths for my co-workers, than I do working.
I can't work at Earl's. You know why.
I'm not going to work at the fully nude places.
I guess that leaves me with only one option.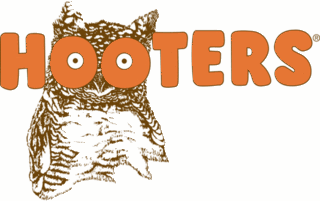 Oh boy, pantyhose with extra-small shorts. I just can't wait (to kill myself).