HOuse:
Well, well, what have we here?
Chase:
This patient, one Prunella Jones, collapsed at a party. Friends say she was fine until she heard that her old boyfriend was seeing someone new. She then vomited, turned blue, ripped her clothes off and ran screaming down the street that she would "kick Reese Witherspoon's ass" before passing out.
Foreman:
Ugh, she smells like a brewery. Pump her full of fluids and send her to AA.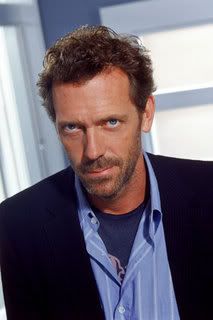 Wait a minute. She turned blue, which would suggest a lack of oxygen but she was still able to scream and run. Interesting. I had a patient eight years ago who presented with these very same symptoms, right down to threatening to kick Reese Witherspoon's ass. And that patient was dead 24 hours later. This is an infection.
Oh brother! House, are you serious? She's just had some bad coke and too much to drink. She'll be fine.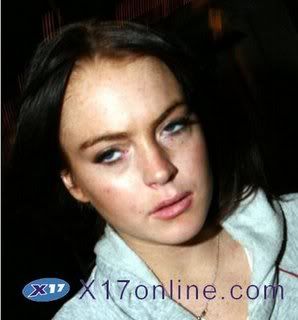 Pru:
What's going on? Blargh! Acck! Oop Eeep Ork Ah Ah! I am Elmer J. Fudd, millionaire. I own a mansion und a yacht. Blarghhhhh, it's scary! REDRUM! REDRUM!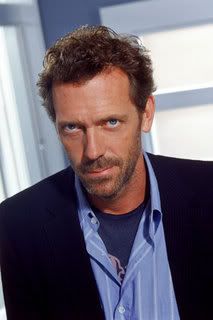 Uh oh. The delusions have started. We have less than 24 hours to figure out what's killing her. Do a MRI, a CAT scan, an LP, and a TB tine. Oh and do that neat test where you stick a needle through her eyeball. I'll be in my office hiding from Cuddy and torturing Wilson.
Later that day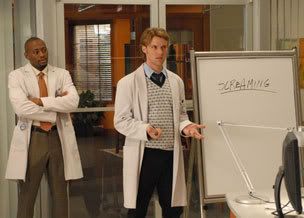 Okay House, we've done the tests. All of them came back normal. She's much better now except for the screaming. We're thinking it could be just a mild case of drama queenitus. Or else lupus. Or else she's faking.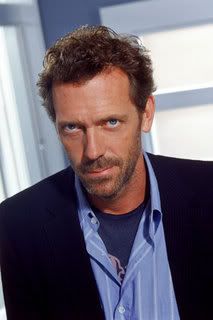 Or it could be a deadly infection like I said. Go test her again. Has anyone seen my vicodin?
Meanwhile in Pru's hospital room...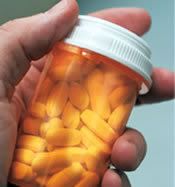 Pru:
Heh heh, thanks for the vicodin Dr. Gimp! These babies go great with a shot of vodka. Par-tay!
Well you're looking much better. Hello, my name is Dr. Chase and I need to run a few tests if you don't mind.
Ooooooh. Why hello there, doctor. I'm glad you're here. I have a new symptom I need you to check out.
What's wrong?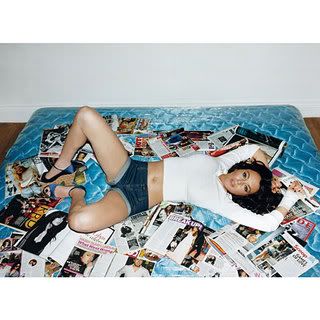 It's my loins. They're tingling like crazy and I can't get them to stop. Here take a look. I'll just move these magazines out of our way.
Ummmmm.....(gulp)

Chase! What the hell is going on in here?
Is a deadly infection eating Pru's brain? Will Dr. Chase cure her tingling loins? Do you think Reese Witherspoon will finally get her ass kicked? What do they call that test where they stick a needle through your eyeball, anyway? To answer these questions and more tune in for another episode of The Prunella Jones Story!