She was a smokin hot freelance writer turned Hollywood IT girl. He was a gorgeous and talented star troubled by gay rumors. Yes, it's time once again for another edition of
The Prunella Jones Story
starring Lindsay Lohan as Pru and Jake Gyllenhaal as himself.
In our last episode (sorry, I know it's been a long time) Prunella had gotten herself into some hot water. Unable to choose between her two loves, Jake Gyllenhaal and Johny Depp, she had lost them both. Now months later, everyone is still feeling the pain.....
JAKE:
Prunella's new book is supposed to come out today, guys. Come on and help me find it.
JAKE:
Ah ha here it is. "Love in a Time of Leprosy" by Prunella Jones. Good girl, I'm so proud of her. She said that she based the part of the leper priest who saves the village from murderous Vikings from outer space on me you know. (sigh) I miss her.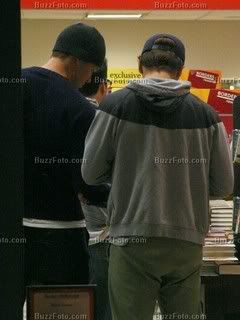 AUSTIN:
Whatever. Why are you still thinking about that ho bag? Good riddance. And by the way, your butt looks really hot in those pants.
JAKE:
Ummmm....thanks, man. But remember that conversation we had where I asked you to quit talking about my butt? It makes me...uncomfortable.
I wonder....should I call Pru? Nah, probably not. (sigh)
Meanwhile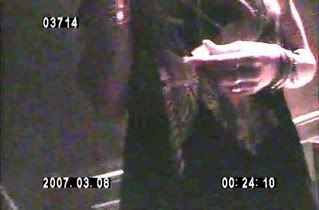 PRU:
Snort, sniff, My life is over. I've ruined everything! Sniff, snorkle. How could I have dumped JAke for Johnny? Snort, hoover. Why am I so stupid? Sniff, sniff.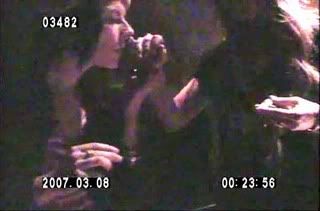 FRIEND:
Pru, you should slow down. You've been partying hard for months.
PRU:
Why not? I've ruined my life. I have nothing left except for my good friend cocaine. Here, have a bump.
FRIEND:
Snoooooort. Oh yeah!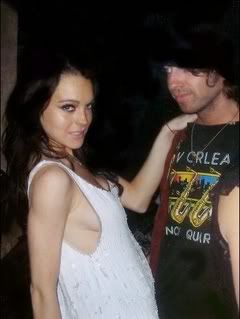 Who needs love? All I need is a good party (hic) and my good friend....uh what's your name, dude? Would you get me another drink?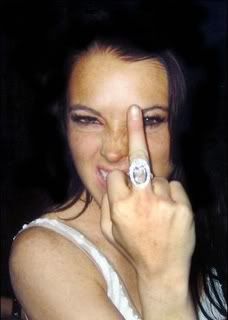 Screw you, Johnny! I never loved you! Same for you....Jake (sob)
I don't need any man! I'm hot, successful, and I've got enough drugs to keep me blitzed for the rest of my life.(hic) I'm over you, Jake Gyllenhaal!
FRIEND:
So Pru, did you hear Jake's now dating Reese Witherspoon?
Pru:
WHAT????? Uh Oh... I....I don't feel so good. The room is spinning. My stomach, I ..I think I'm going to be sick. I can't breathe!
FRIEND:
Oh my God! Somebody call an ambulance! She's turning blue.

PARAMEDIC:
Get that line in STAT! We're losing her!"
To be continued.....