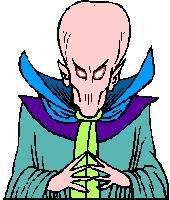 Greetings people of Earth. Welcome to my late night program. I am your host, Xenu the great and terrible. Fear me! Very good. This is my evil sidekick Mr. Prozac. Say hello to the humans, Mr. Prozac, if you are not too drugged out of your mind to do so.
I'm sorry, Xenu, but I'm too busy twisting and destroying the brains of American youth to help you out. What you need is a vitamin pill.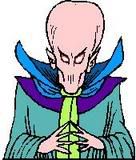 HA HA. So very, very true. Now let's get started with this entertainment show. My first guest is a very rich, famous woman who has silly beliefs. Please welcome Madonna.
Greetings, Madonna. Tell the audience how this Kabbahla nonsense has ruined your life.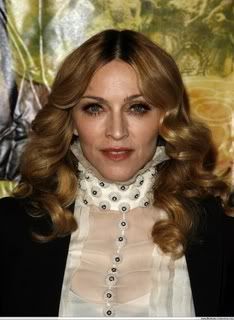 Hullo, mate. Are you daft? I'm bloody marvelous. Really everything is quite tickety boo. Why Kabbahla is the dog's bollocks, it is!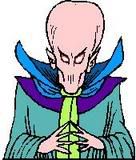 What did she say? There is something wrong with your speech. You need to be audited very badly. Mr. Prozac, bring me the e-meter.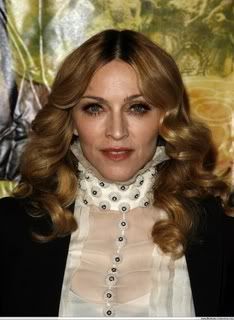 Blimey, are taking the piss? Are you having me on? An e-meter? Not bloody likely. I can't be arsed about that naff shite! Bloody wanker! Why I should box your ears, I should!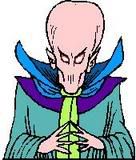 So you are refusing the great gift of Scientology? You prefer to wallow in ignorance? You won't relinquish your large fortune to my church? Well then you leave me no choice.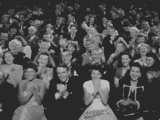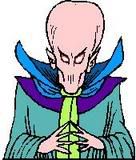 Our next guest is an actor I've never heard of. Please welcome Cillian Murphy to the show.
Uh...hello. It's really great to be here, I guess.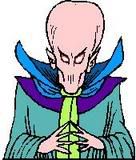 First question: Are you a male or female humanoid?
What? I'm a man.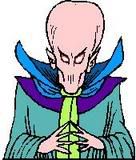 Hhhhhm...are you sure about that? You are quite lovely. Well no matter. Scientology will help you clear up your gender issues. Mr. Prozac, bring me the e-meter.
No! I mean, no thank you. I really don't want to be a Scientologist but please don't zap ---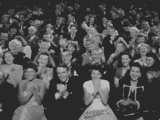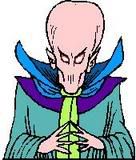 Our next guest is a mouthy female and surogate mother to the soon to be born chosen one. Please welcome Prunella Jones and the male fetus she carries!

Get back, Xenu! I've got a knife and I'm not afraid to use it!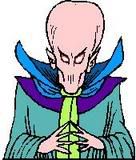 HA HA. Isn't that cute. The pregnancy hormones are making you feisty. This boy child will be a strong one. Together, he and Suri Cruise will bring a glorious new age of Scientology upon the world. Exxxxxcellent. But you should stop talking so much. My chosen one needs to be born into silence. Mr. Prozac, bring me the e-meter. She needs some auditing so she'll quit all this yammering.

I'm warning you. Stay back! Or I'll...I'll scream so loud during delivery the kid will never rid himself of Thetans!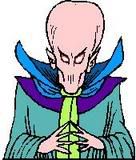 (sigh) why wasn't she lobotomized like the last one? Mr. Prozac, take care of it will you?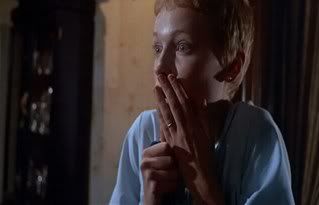 Nooooooooooooooooooo!!!!!!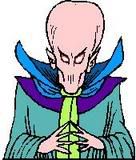 We must break for a commercial but don't go away. Coming up we have our amusing top ten list of reasons why Matt Lauer is glib. Stick around or you'll be zapped. Muhahahahah.