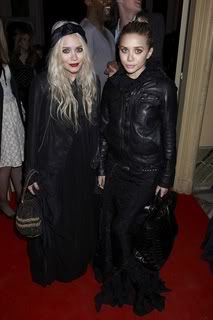 Whether dressed in a tough/sexy "I can kick your ass" look of big boots and chains, or softly swathed in layers of rich fabrics, Mary Kate and Ashley Olsen reek of style. And now they are ready to bring that A-list fashion know-how to the masses with the launch of their new line
Skid Row
. The following is a sneek peek at the haute couture that will soon be available at a high priced salon near you.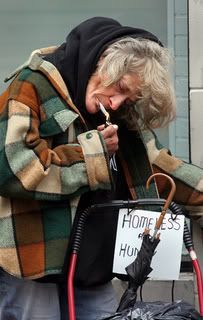 Don't hate these clothes because they're beautiful!
Understated colors and layered cottons are an Olsen trademark! Roomy cuts ensure you'll be able to outrun the paparrazzi in style!
Here Bettina rocks a kitzy oversized plaid jacket ($1,287) and comfy-cozy black hoodie ($710) Umbrella (models own)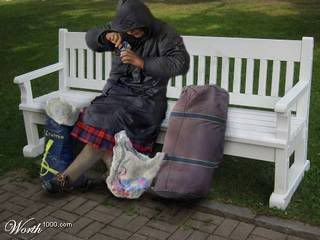 Icy Hot!
Do you perfer a no-nonsense head to toe look that commands attention? Or a silky tent effect that allows you to shake what your mama gave you? Either way you won't be paying for your own Starbucks in this outfit!
Raquel wears a quilty overcoat ($2,302) and taffeta skirt ($540) Greige tights ($179)
It's fun to accessorize
Pretty purses are so yesterday! An edgy girl needs an edgy bag! (prices available upon request)