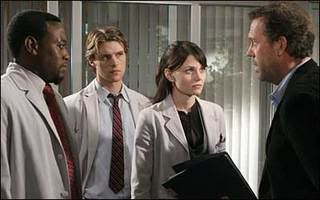 All right, House. We think we've finally figured out what's wrong with Britney Spears. It turns out she's suffering from bulimia in addition to the postpatum depression. We also think she has severe PMS, OCD, an STD, ADD, acid indigestion, airbrushitus, and she may have lupus.
Lupus? Give me a break, it's NEVER lupus. This is a bunch of crap. I told you yesterday the only thing wrong with Britney is drugs and alcohol. You know how the old song goes
"the Cuervo Gold the fine Columbian, makes Britney go nuts and shave her head."
That's it. Oh and maybe a bit a attention whore syndrome.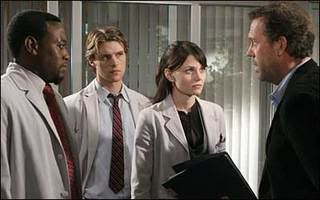 But House, that's crazy! This is Holllywood! Things like that don't happen here! She's really suffering. Cuddy gave us permission to test for lupus and that's what we're going to do.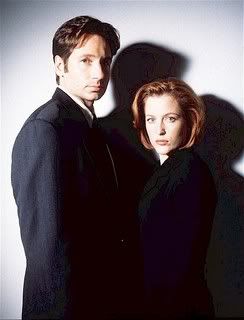 Wait, you're all wrong. I'm Special Agent Mulder and this Agent Scully. We're with the FBI. We've recently discovered a government plot to cover up a virus that's extraterrestrial in origin. It causes this kind of behaviour in spoiled celebrities and it's very, very serious.
Oh really? What brought you to this conclusion?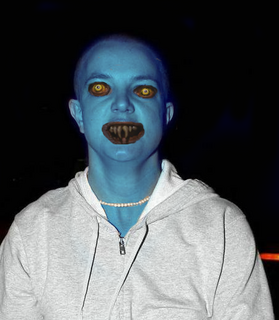 This recent picture of Britney was snapped using infrared alien virus detectors. She needs help immediately.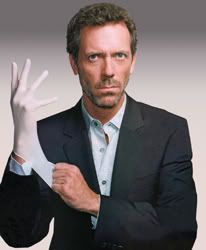 My God! Cameron, give me a quick injection of Vicodin to my brain stem. I've got a lot of work to do.