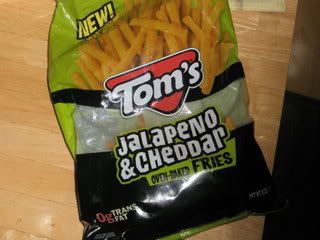 What can I say about Tom's Oven Baked Fries?
They are so very great.
The jalapeno and cheddar flavor is particulary good
which is why I overate....them.
If you try even one of these zesty little sticks
you'll want to shovel them all down your throat.
Your fingers will be coated with spicy orange dust
and your stomach will balloon out with hideous bloat.
BEWARE!