Check out this tree in my yard. Lovely, no?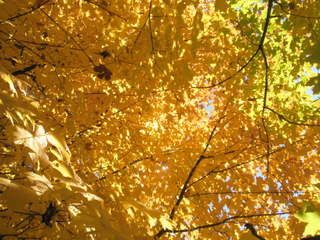 Nature's first green is gold, / Her hardest hue to hold. / Her early leaf's a flower, / But only so an hour. / Then leaf subsides to leaf, / So Eden sank to grief. / So dawn goes down to day, / Nothing gold can stay.
I have a sudden urge to bleach my hair and rent
The Outsiders
.